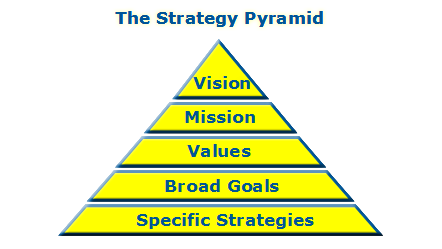 An organization without a coherent strategy is an organization
that is less likely to succeed. Finally, the Columbus Blue Jackets
appear to be getting their strategic house in order.
Back in March
, I had a hard time expressing my joy at the fact that Columbus Blue Jackets owner John McConnell was going to force a bottom-up scrubbing of his franchise. From a ticket office that has had their share of
operational
challenges
to a personnel staff that appeared to have no consistent vision for their
roster moves
and - even more troubling -
talent development
, the Blue Jackets appeared well past ready to take a necessary step back from the day-to-day grind and ask the hard questions like, "What the heck are we doing here?"
Today's Dispatch
tells us that the scrubbing is just about complete, and the results are promising:
What is still in the works, [CBJ general manager Scott] Howson said, is a rewriting of the Blue Jackets' organizational philosophy, a franchise constitution of sorts. When it is completed early next month, it will outline the characteristics of players the Blue Jackets seek in the NHL draft, give a more-detailed focus to pro and amateur scouting, add specific details on developing players in the system and set a preferred playing style.
There's much more to the article, including how this review prompted the aggressive offseason moves that
I've been celebrating since July 1
.
On a related note, I've long thought that if I ever had the opportunity to sit down, one on one, with Howson, I'd love to ask only two questions, shutting up and listening after each one:
Can you explain the Blue Jackets' organizational vision to achieve long-term success - both on the ice and in the community?
Position by position, what type of player is needed to achieve the vision?
Implicit in the second question is "Which aspects of the current roster are in place to achieve the vision?" but I wouldn't be greedy and ask a third question. Howson would need about an hour to appropriately answer each of the first two.
Now, after what I'm reading and seeing, such a theoretical interview probably would be a lot less convoluted. It appears that the organization is well on the way to getting its act together. The CBJ are building a vision and hopefully are outlining the subsequent actions necessary to make that vision a reality.
Simply put, this is great to see. If the Blue Jackets start performing at a higher level on the ice, I won't be surprised.