I remember last September when, after a series of direct messages and some wings at BWs, Tom asked me to be a contributor to Dark Blue Jacket. I was both excited and sad to be doing so. Excited because the folks who stop by and check out what's on DBJ both love the team and are able to have an honest conversation about the struggling Blue Jackets. I was also a little sad because I feared it might be some time before I actually had the opportunity to write about the Columbus Blue Jackets on DBJ with the pending lockout. This lockout has been rough on me with little NHL/CBJ inspiration and not much to write about. With the recent announcement of a verbal agreement between the NHL and NHLPA, it looks like a truncated season, full of pulled groins and separated shoulders, will be upon us soon.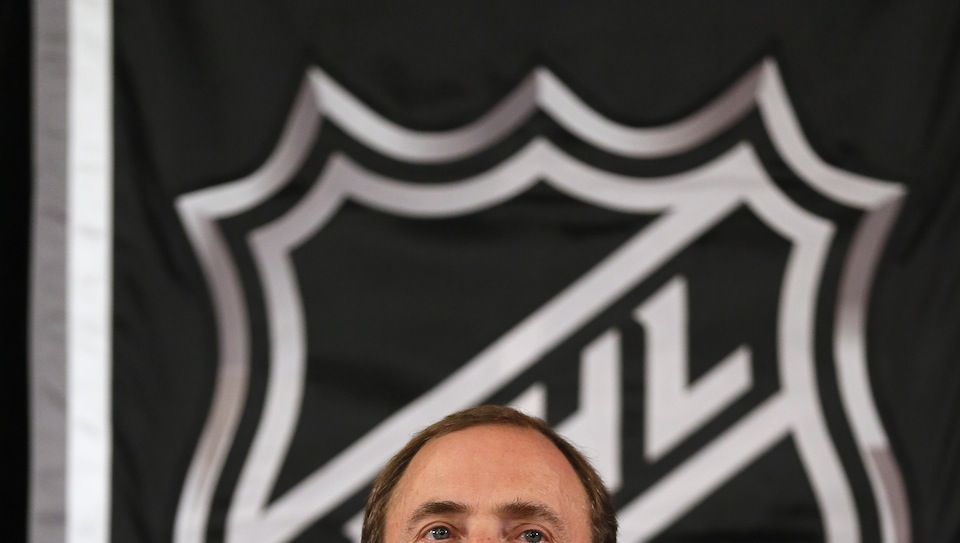 "The NHL has the best fans!" Wait, can you see me, I'm down here...
First, a two paragraph rant...
There is something I have to get off my chest. I am surprised at the attitude of fans on social media, or perhaps Americans in general. There is a sense of entitlement that the fans are somehow owed something now that the NHL lockout of 2012 is over. Somehow, the fans were wronged by the tyranny of evil men. For all of my compassion, I have zero empathy. Professional Sports is 1000% fueled by disposable income - participation as a spectator of the NHL is NOT mandatory household spending. No one forced fans to live through anything else than what they imagined. The poor arena workers who were championed during the lockout as the 'victims' derive their living from $9 beers, $85 tickets, and $15 dollar parking. Now you want those same people to give you something for free because you're a fan? Get over yourselves fans, and do it quickly. No one owes you anything.
After a few days of "Hockey is Back" talk, social media can get back to its normal self in hockey circles. I admit, as sensitive as some Blue Jackets fans are to ridicule about their favorite player or team, I'm sensitive to referring to the NHL simply as "Hockey." Hey, the lockout is over, "Hockey is back!" To me, that's a kick in the junk to any minor league or amateur hockey player that's been busting their butt on the ice since September. By referring to the end of the NHL lockout as "Hockey is back" is in essence like saying any other form of hockey is irrelevant and meaningless. Rant Transmission Complete.
Now for happy thoughts
I've been a Blue Jackets fan since day one. I was so desperate for a "hometown" NHL team that once it happened, I abandoned the team I grew up rooting for and abandoned the teams who employ family and friends. I had a team in my state, in the town I lived in. The charm of that ownership wore out for me after the first lockout. Since their only playoff appearance, the Blue Jackets have done just about everything wrong that they could as a professional sports franchise. However, this year fans got two shining gems of hope and change in a new arena deal (where the former owner is the only one exposed to any risk) and a new President of Hockey Ops who has a track record of righting listing ships. But little else has changed with the team.
My joy of a returned NHL has already started to subdue. My thoughts have turned to gaping hole in offensive production, as the Blue Jackets are missing the only person who could regularly score on most opposing team's back up goal tenders. I am encouraged by having at least 4 competent NHL defensemen on the Blue Line following a draft year that feels like the best choices were made for what this team needs. Then I look at the goal tenders, gnash my teeth and fight back the tears. But one thing is for certain, Blue Jackets hockey will look and feel different this year, not only because of the lockout but of the new faces on the roster. It's easy to call me a negative Nancy, but I expect excellence and aspirations of championships out of the professional sports franchise who voluntarily gets a portion of my disposable income. I will not sit idly by and be the Martin Niemoller of the Blue Jackets and say nothing when something should be said, only to regret it all my life.
The lockout is now over and the NHL is back. Attendance records will show how big of a mistake this lockout really was. I don't think this will be the last lockout, but it will be the last labor dispute that doesn't involve retraction. I don't know if this season's outcome will be much different that last year for the Blue Jackets, but for reasons I can't fully articulate, I feel a shortened season will be an advantage for a team like the Jackets. The team brought in hard working forwards who seem to have an upside along with John Davidson who's playing experience as much as his front office experience will be a welcome addition to day-to-day ops across the entire organization. Yet, even for someone with expectations as high as mine, I must admit that I am a little excited about the start of this CBJ season. I don't feel this season will be a fair valuation of the team and it's abilities, but I am excited for it nonetheless. Even if they don't move up in the standings, this season will look and feel different than the last 3 or 4 seasons of Blue Jackets hockey. For that reason, I am happy I have the privilege of sharing that excitement or disappointment with you on this blog.