The Columbus Blue Jackets FINALLY return to the ice tonight after what feels like forever - but really "only" a four-day layoff since last Friday's pasting at the hands of the Colorado Avalanche at Nationwide Arena.
Since then, the Blue Jackets have been leapfrogged in the standings and now sit in 10th place in the Western Conference with their 18 points - proving that, once again, the only way to accumulate standings points is to actually play games. On the bright side, the CBJ are in 10th with only 15 games played this season, same as Detroit (who has 23 points and now leads the Central...sigh). The balance of the conference has played between 16-20 games each. Another positive sign: The Blue Jackets are only six points out of first place in the West (
Thanks, Rick!
).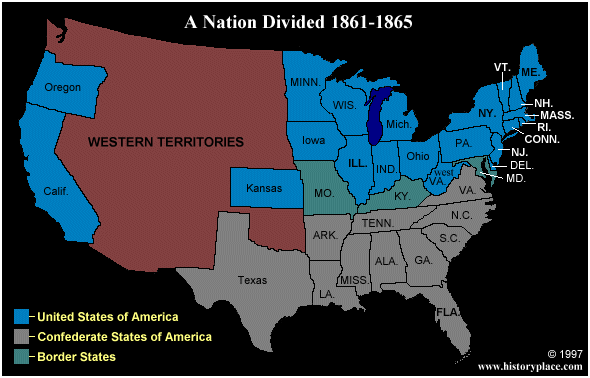 Never say that the DBJ blog was not educational!
(But were they playing hockey out west during the Civil War?)
Tonight's game against Los Angeles begins a "
crucible
" of sorts for the Boys in Union Blue. While the Blue Jackets haven't played pansies up to this point, they've been fortunate to catch a handful of decent teams (Chicago, Montreal, Philadelphia, Anaheim) on down nights and have taken advantage. (I'm still trying to figure out if it's something the CBJ did, or whether it was just dumb luck. Probabilities suggest the former.) To think that they will catch L.A. (currently #1 in the West), Anaheim (#4) and San Jose (#6) all fat, drunk and happy is a bit naive. All of these teams are playing especially strong hockey right now. The CBJ will need to bring their best games if they hope to get any points out of this trip.
(But West Coast CBJ fans only need to break open the piggy-bank if they want to see their favorite hockey team in person: Game tickets are ridiculously cheap on the secondary market! Los Angeles tickets can be had as low as
$5.00
. Anaheim tickets are available for
$6.00
. San Jose, however, takes a few more nickels at
$29.00
.)
So get your naps in early today, as the puck doesn't drop tonight until 10:30. Or stay up all the way through and spend tomorrow muttering, "
I'll sleep when I'm dead.
" Which reminds me, these late night game-filled road trips are an excellent time to remind the world that
Atlanta, which is in the Eastern Conference, is actually to the west of Columbus
! Realignment, anyone?
View Larger Map