Columbus Blue Jackets alternate captain R.J. Umberger was on Sirius/XM's "Puck Daddy Radio" show today to talk about the Blue Jackets' blowout win over the St. Louis Blues last night and
the pre-game gamesmanship
in which he and others involved in the game engaged.
In the final question of the segment, the hosts asked R.J. about the new third jersey - whether he'd seen it, what it looked like, etc. R.J. said that he had seen it, both last season and this season.
As far as aesthetics, Umberger said that the jersey looks "old school" with a "similar feel to a number of third jerseys around the [National Hockey League]." He wouldn't comment on the persistent rumor that the new jersey would feature a cannon as the focal point. Actually, he didn't say anything else about the jersey at all.
In taking a look around the third jerseys currently in use in the NHL (Thanks,
Hockey Uniform Database
, for making it so easy), I'm going to go out on a limb (oh no, here we go again) and guess that Columbus Blue Jackets fans are in for a jersey that resembles something in the Montreal Canadiens vein: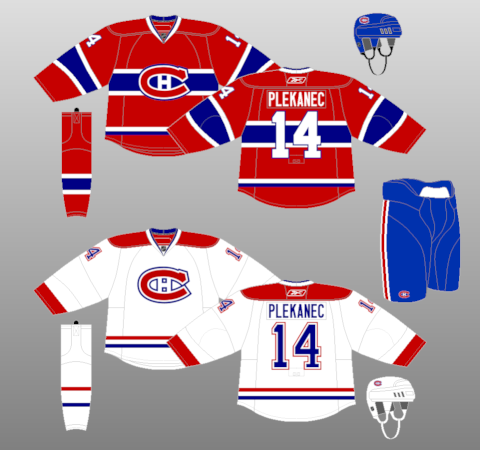 Why do I say that? Well, look at these other thirds: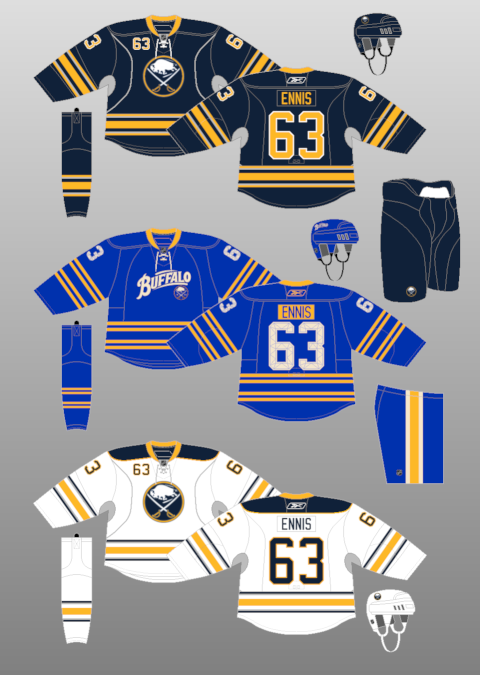 Buffalo Sabres (3rd jersey in the middle)
If I had to guess, the CBJ won't use a "word-mark"
but instead will use a graphic as the cannon
design has been mentioned so often.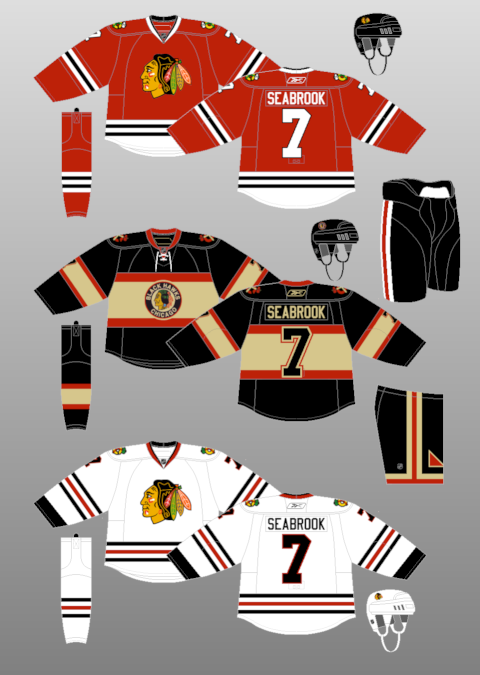 Chicago Blackhawks (3rd jersey in the middle)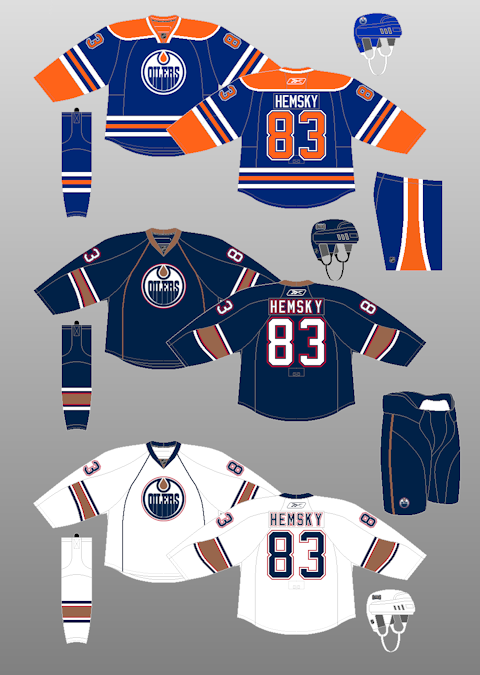 Edmonton Oilers (3rd jersey on top)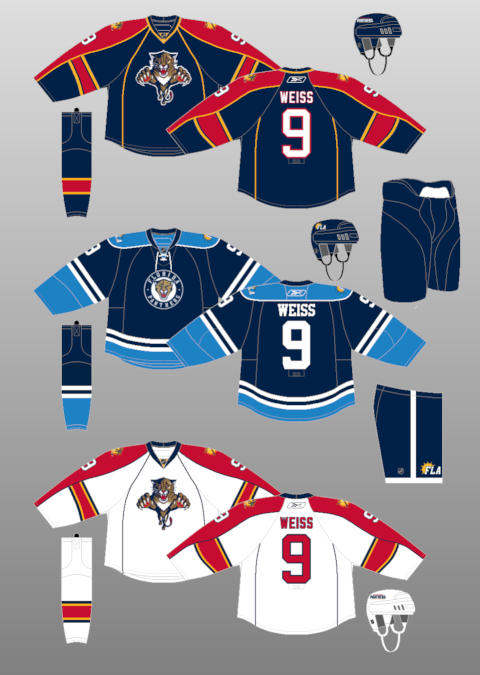 Florida Panthers (3rd jersey in the middle)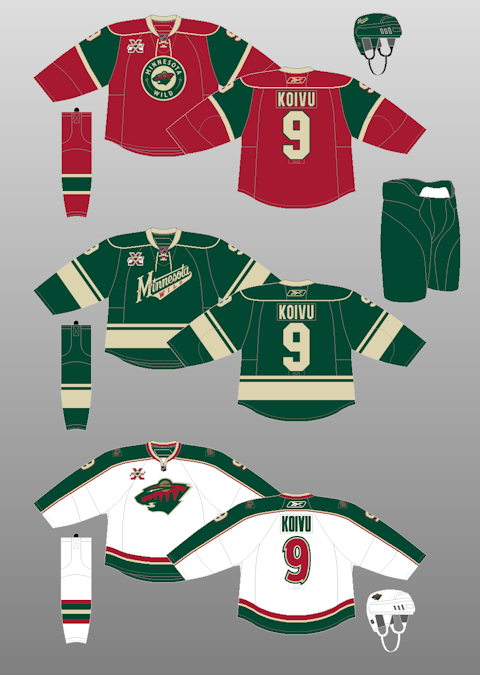 Minnesota Wild (3rd jersey in the middle)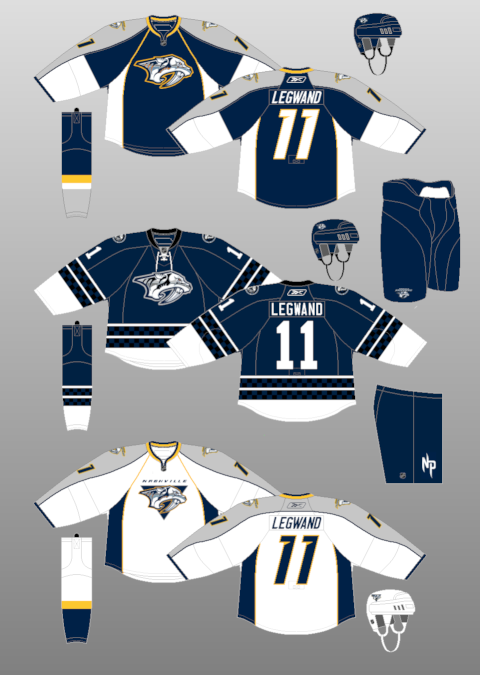 Nashville Predators (3rd jersey in the middle)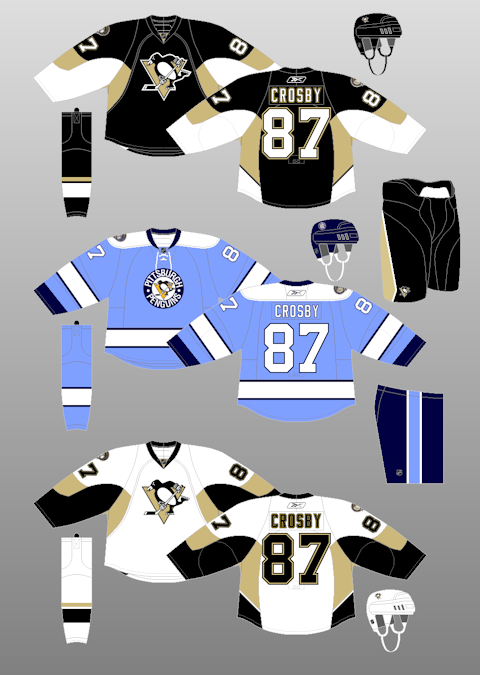 Pittsburgh Penguins (3rd jersey in the middle)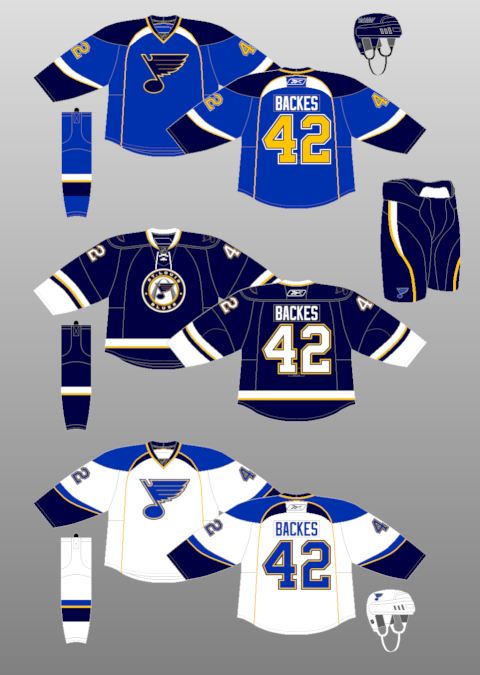 St. Louis Blues (3rd jersey in the middle)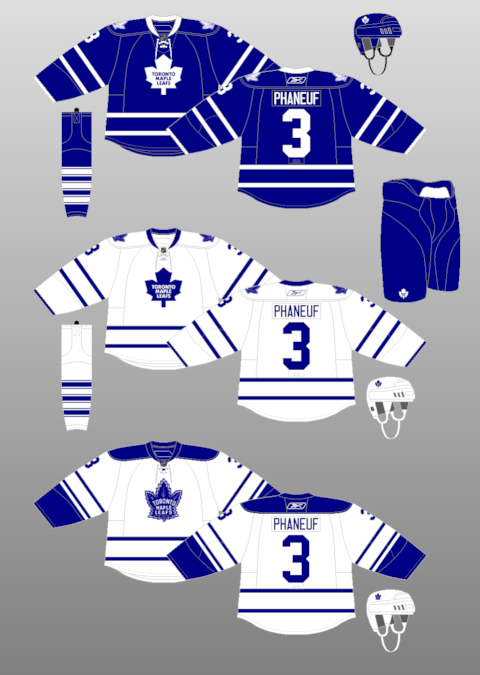 Toronto Maple Leafs (3rd jersey on bottom)
To be clear, there are a handful of other third jerseys out there. I will suggest, however, that those are not "old school" as Umberger suggests. (OK, maybe
Colorado's
...) Beyond that, I also don't think that the other jerseys have a lot in common with this large batch.
So that's my guess. Take it with as much salt as you can tolerate. I've been wrong so
many
,
many
times before.
Regardless, the pre-Thanksgiving lockdown on jersey information (and
the ever-confusing pre-sale of these mysterious jerseys
) continues unabated. It took R.J. to get on the air and share a little for us to learn anything. Maybe we can get a few more CBJ players on the radio so we can ask them about the jerseys, too?